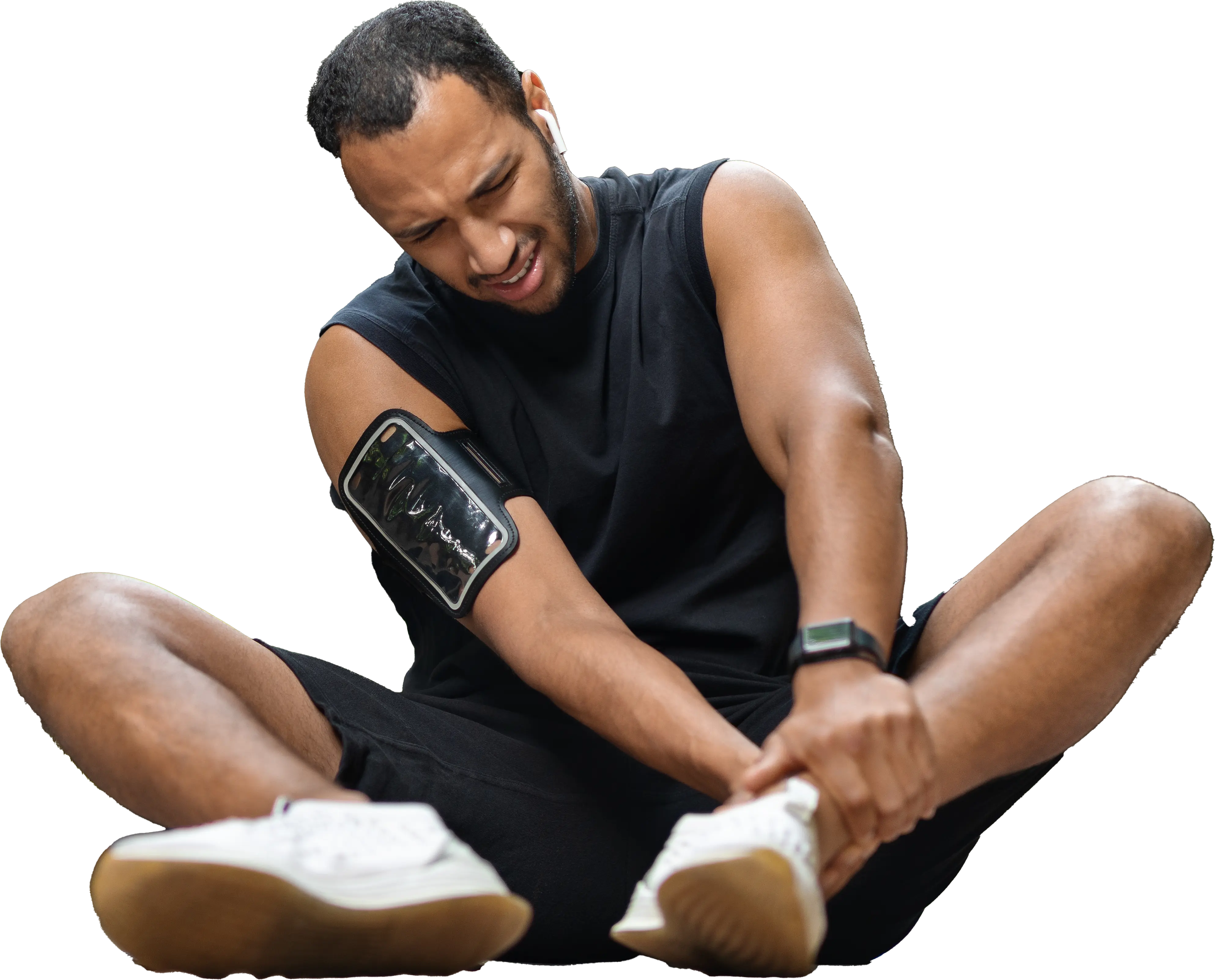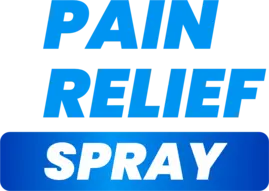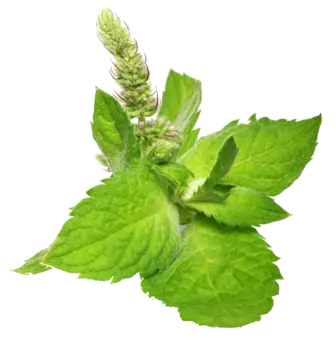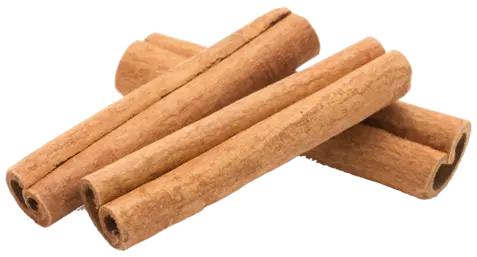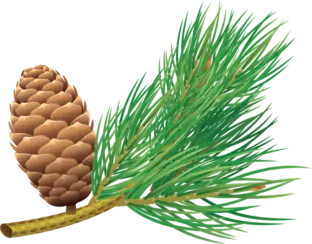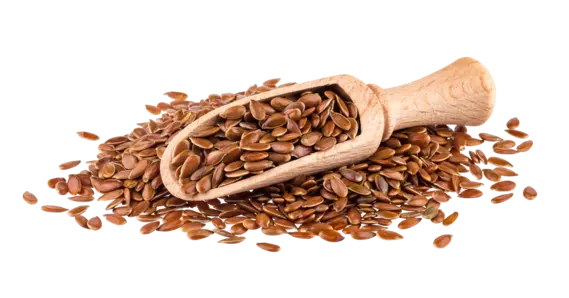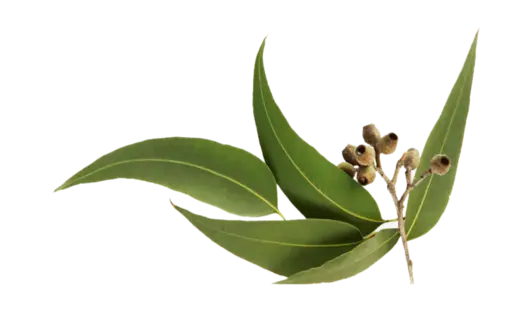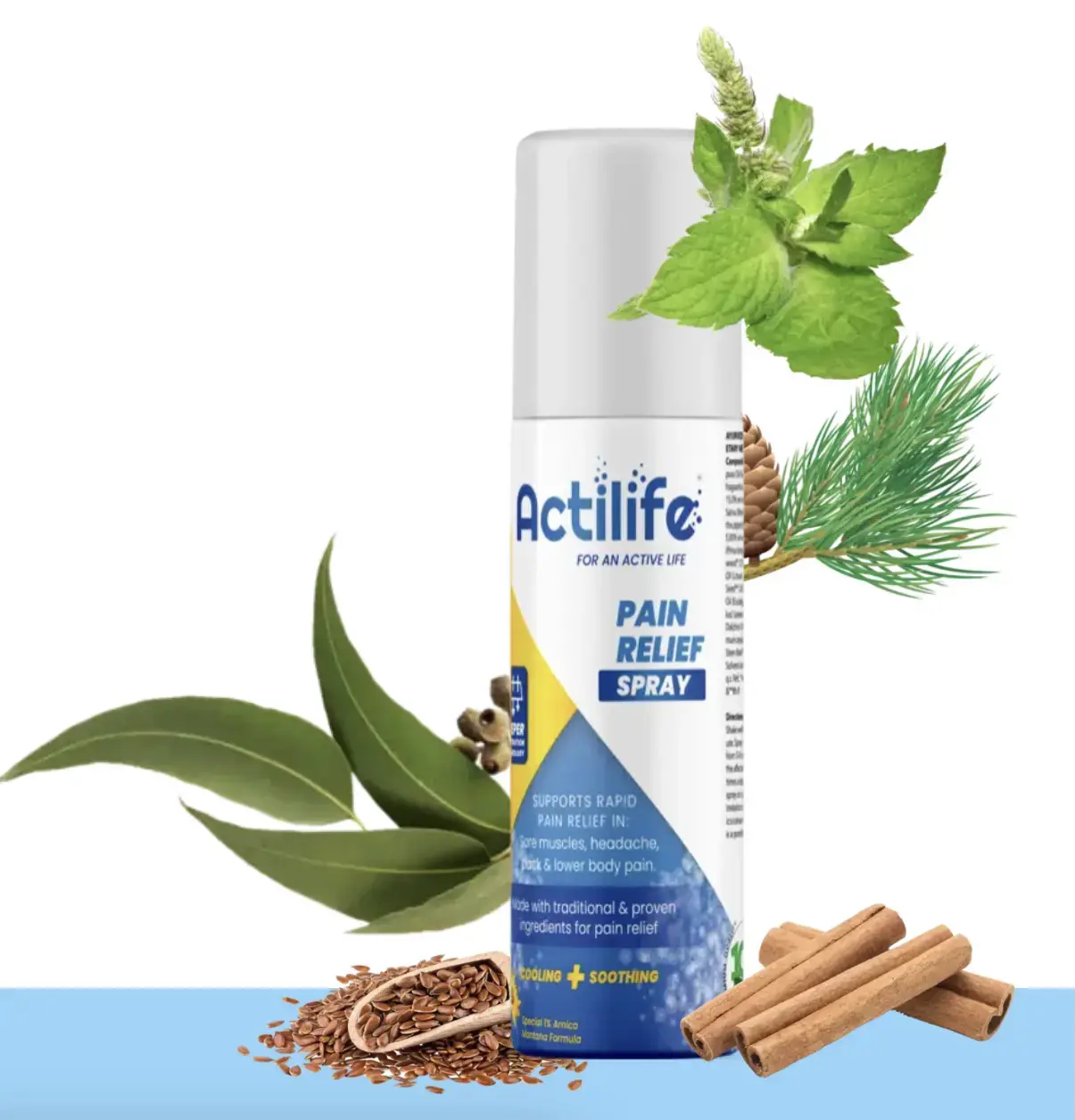 KEY INGREDIENTS

Menthol 5.0%
Linseed Oil 3.0%
Cinnamon Oil 0.5%
Pine Oil 3.5%
Nilgiri Oil 2.5%
Gandhpura Oil 15%
Arnica montana 1%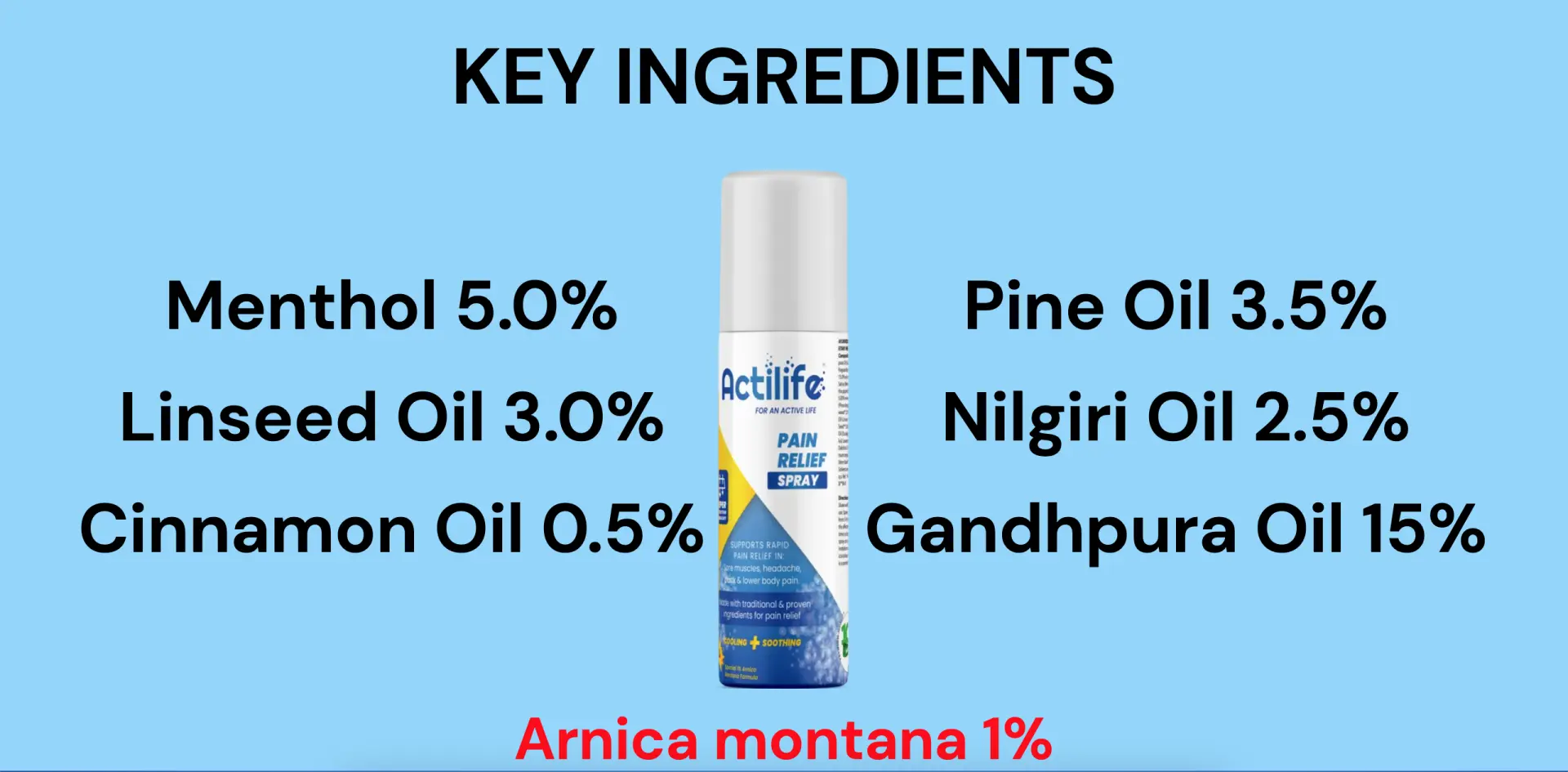 FOR ALL TYPES OF PAIN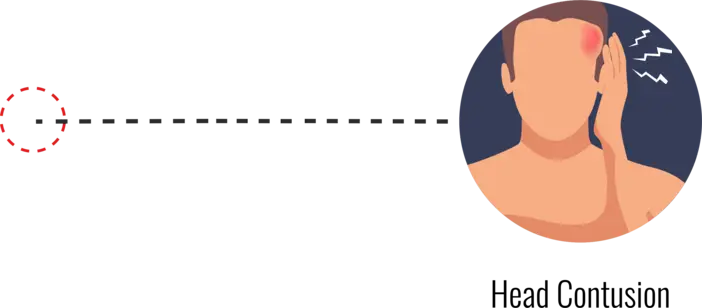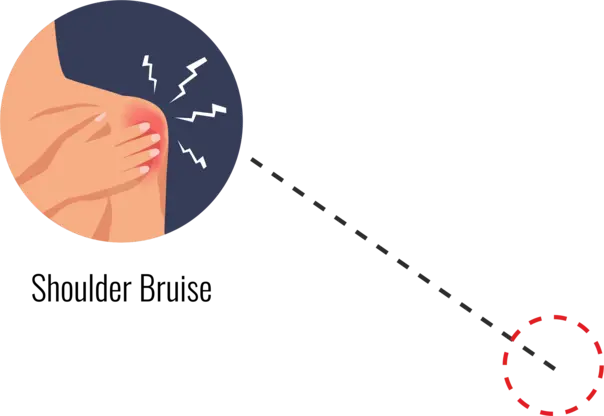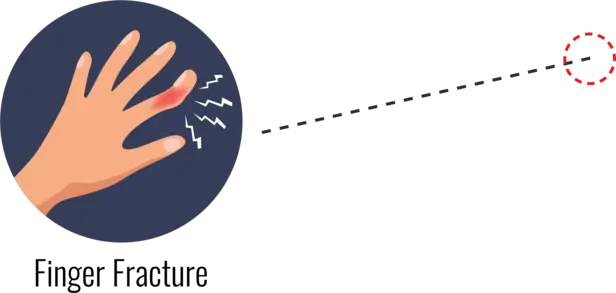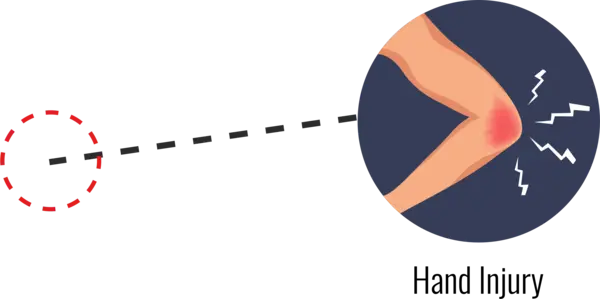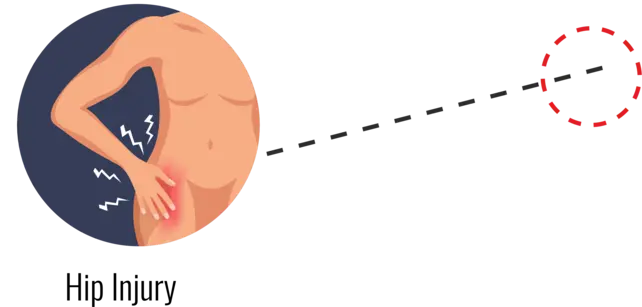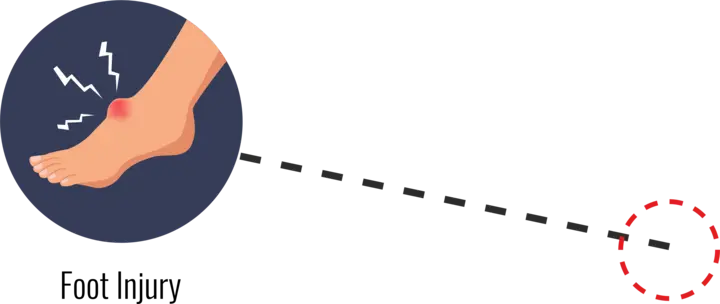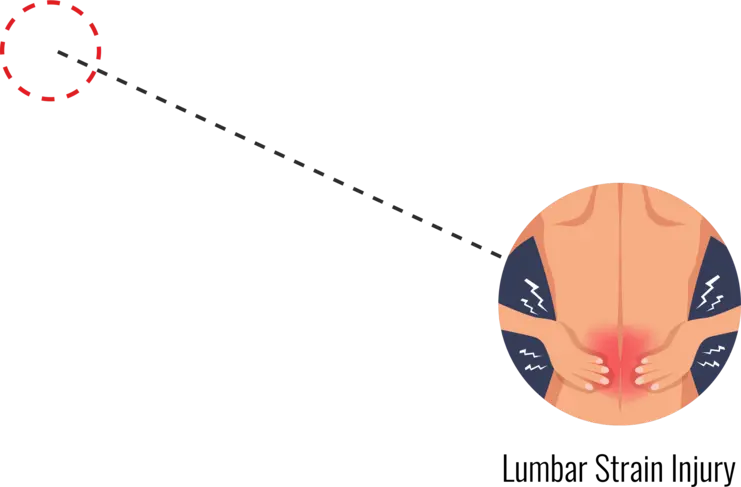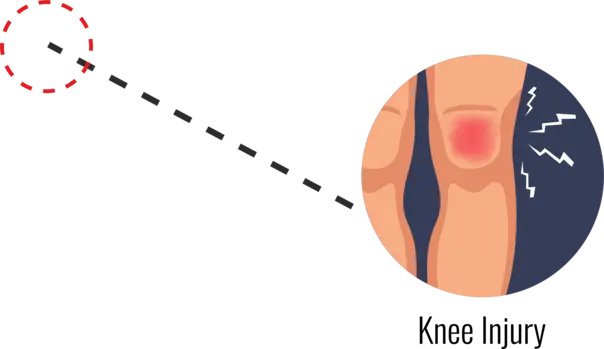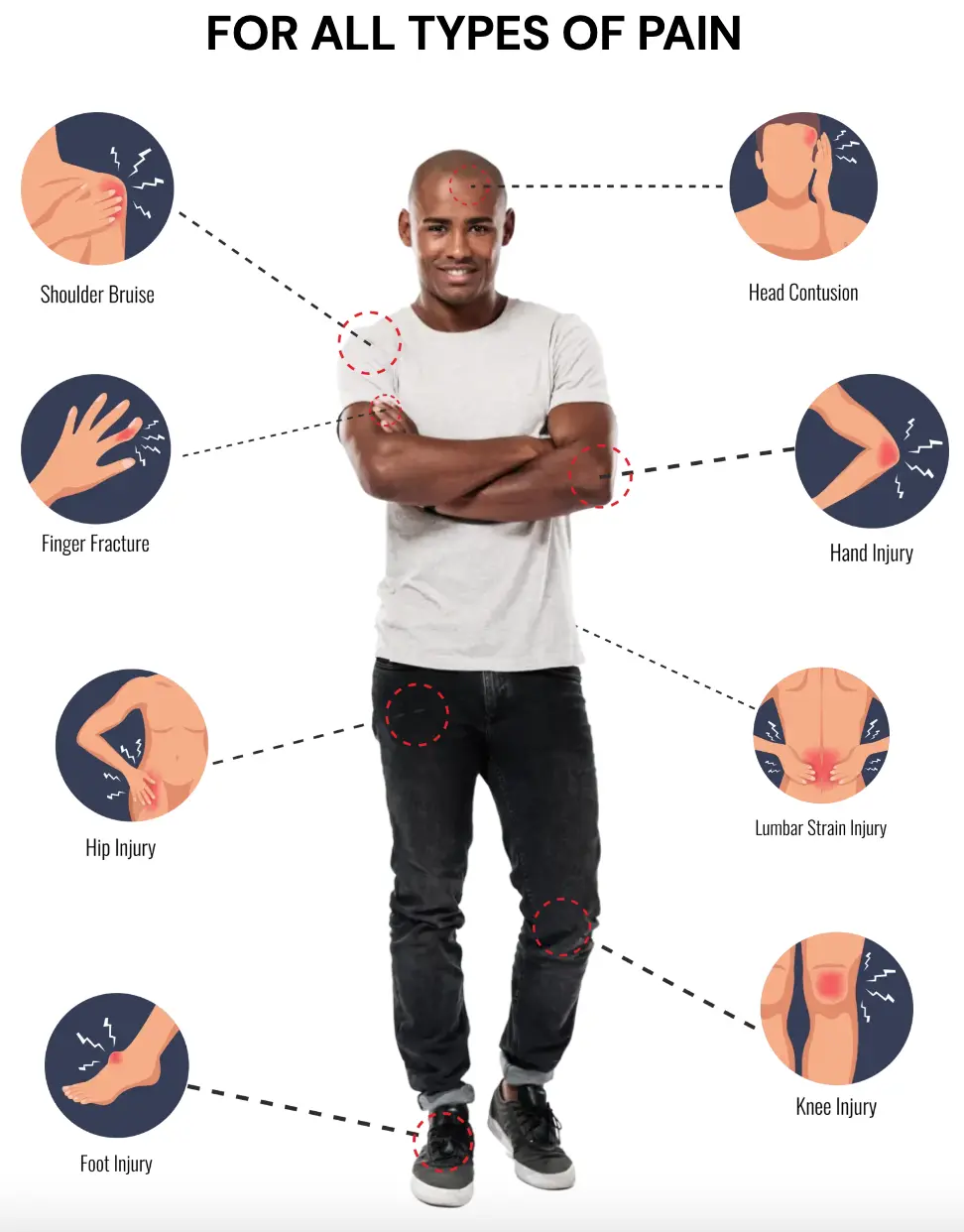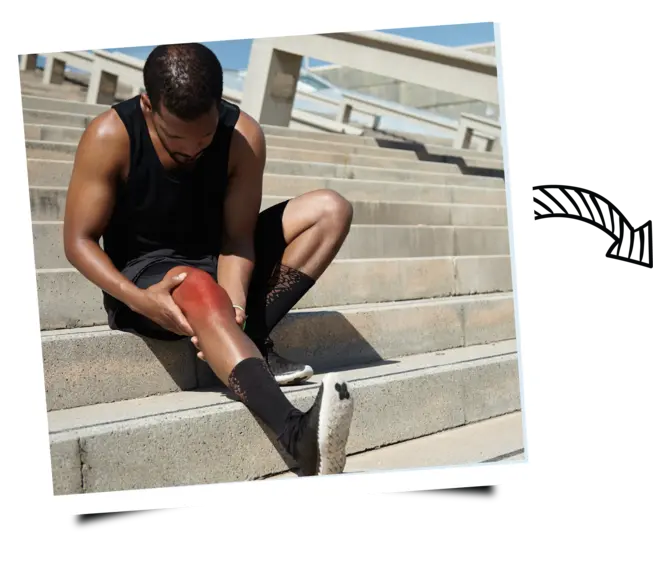 Sports Injuries
Actilife Pain Relief Spray® is a quick
relief remedy for any type of sports
injuries where you need instant
results & helps you get going with
your game in no time.
Upper Back Pain
Long office hours can cause serious
neck & upper back pain.
Actilife Pain Relief spray® can help get
relief faster & so that you can get on
with your work uninterrupted.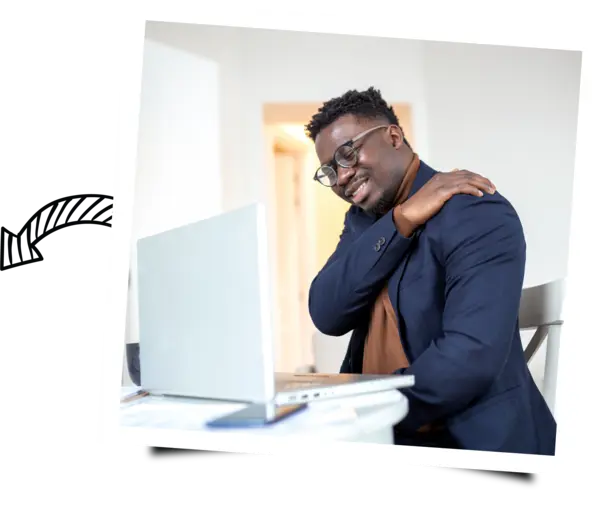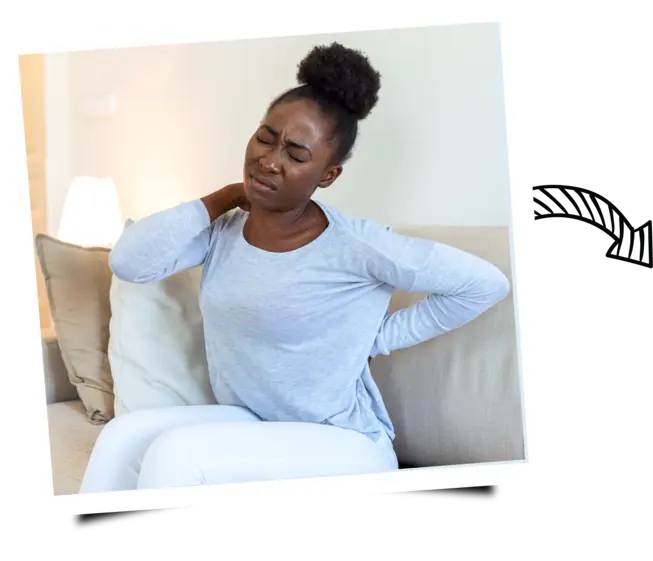 Low Back Pain
Whether you work in house or out,
Low back Pain affects us all.
Choose Actilife Pain Relief spray® to
pain relief rapidly.
Joints Pain
Chronic Joint Pain cause be a serious
hassle disallowing your free
movement. Actilife Pain Relief spray®
can provide relief for all who suffer
from chronic joints pain.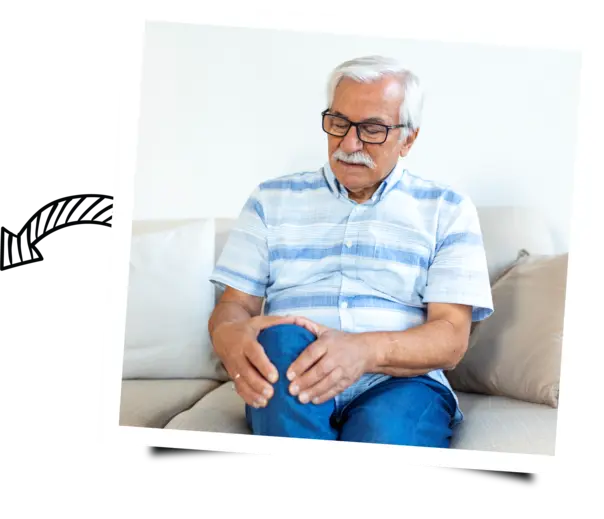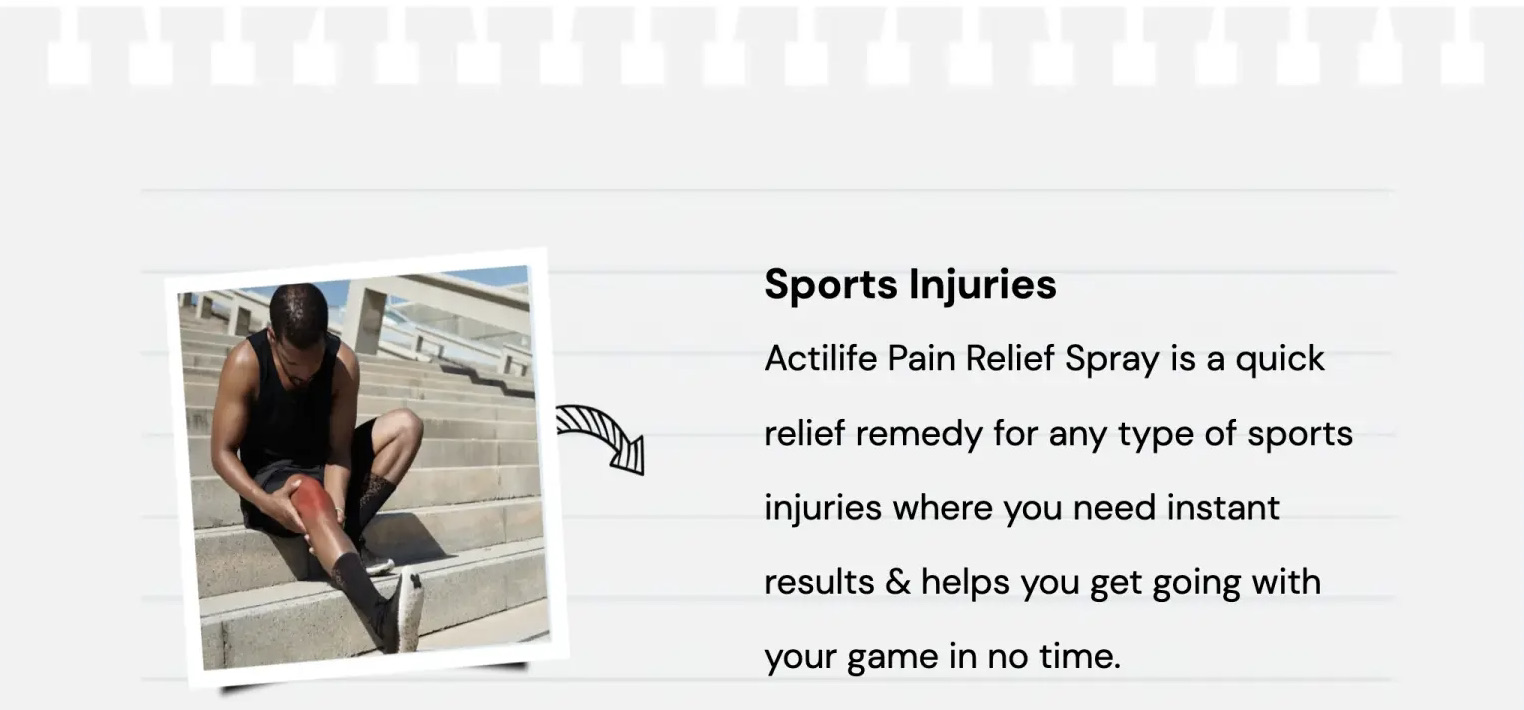 &times
For adults & children over 12 years only.
&times
Relief from low back pain, joint pain, neck pain, sprains and sports injuries.
&times
Shake well before each use. Spray the contents from 5-8 cm distance on the affected every 6-8 hours, not exceeding 4 applications in 24 hour period. When using this product, do not bandage tightly or apply a heating pad. Wash hands after each use with water. Do not spray on open wounds. People with sensitive skin should perform a patch test first to ensure there is no reaction. Discontinue if irritation occurs. Natural products can cause & trigger existing allergies, patch test recommended. Botinical/Herbal composition may result in change of colour of product over a period of time. This does not change the quality or effectiveness of the product.
Stop use if - Condition worsens, redness is present, irritation develops or symptoms persists more than 7 days or clear up and occur again within a few days. Ask a doctor for use in pregnant or lactating women or in children below 12 years
&times
Flammable Pressurized Container. For external use only. Harmful if taken internally. Do not pierce or burn even when apparently empty. Do not spray on naked flame or incandescent material. Avoid contact with eyes & mucous membranes. Avoid direct inhalation. Keep safely out of reach of children. Wash Hands before & after use. Ozone friendly, No CFC. Store below 30°C. Do not freeze. Replace cap securely after use. Avoid contact with eyes, burns or open wounds
KNOW YOUR ACTILIFE
What is Actilife Pain Relief Spray®?
Actilife Pain Relief Spray® is a strong but natural pain relief spray that starts work rapidly after applying on the affected areas. It is made with natural combination of 1% Arnica Montana & 6 other powerful pain relief agents like Peppermint Oil, Cinnamon Oil, Gandhpura Oil, Pine Oil, Linseed Oil & Nilgiri Oil.
Who can use Actilife Pain Relief Spray®?
Actilife Pain Relief Spray® is great for anyone in pain, whether the problem is a minor sports injury or a chronic pain problem. The easy spray applications makes it perfect if you're targeting pain in hard-to-reach places. Active adults love it before or after any kind of tough workout. Sports enthusiasts use it to soothe sore muscles, pulled ligaments, a strained back, tired hands, or puffy feet.
How often can Actilife Pain Relief Spray® be applied?
Because it's an herbal pain reliever, you can use it as often as you like. Some people find that a single application in the morning offers all-day relief. Others like to re-apply throughout the day. The more you apply, the stronger the effect.
How does Actilife Pain Relief Spray® work?
When any part of the body is injured or inflamed, it sends powerful signals to the brain. The body's natural response to those signals is tension. Muscles instantly tighten – which only increases the pain. And the body tenses even more. It quickly becomes a vicious cycle. Pain Spray interrupts that pain-tension-pain cycle by replacing pain signals with equally powerful alternatives (first a cooling sensation, then a deep, soothing warmth). Muscles relax. Inflammation subsides. The pain is temporarily eased
Does Pain Spray Roll-On interfere with prescription drugs?
No, Pain Spray Roll-On does not interfere with the action of any prescription medication. In fact, it can be a wonderful "companion" to many traditional pain relief treatments and drugs.
Top Selling Products